When it comes to purchasing your cornhole bags, quality matters. These corn/plastic pellet filled bags are lovingly abused during game play! Cornhole bags get thrown around and tend to hit the board pretty hard. (Or for the less skilled, hit the ground pretty hard.) Cornhole bags take a beating, and as such you want to make sure you have quality bags.
This means good quality canvas and stitching more than anything else. There is nothing worse that having the stitching on one of your cornhole bags start to come apart in the middle of a game! Nobody wants to see your corn all over the place.
I'm going to provide you with two recommendations for cornhole bags. One set for when you are going to be playing outside and weather may be a concern. The other will be more traditional corn filled bags, which are great for the outdoors, but need to be brought inside when it gets wet out. These are not cheap cornhole bags that are going to fall apart on your or only last one season.
Weather Resistant Cornhole Bags
In my opinion,  SC Cornhole Games makes the finest bags out there. Cornhole bags have been making bags for well over 10 years and have amazing reviews on Amazon. These cornhole bags are made from a very durable material called 12 ounce duck canvas. Thanks to the durability of the material, these bags are perfect for any location of play (grass, gravel, concrete, indoors).
These cornhole bags are the official weight (14-16 ounces) and size (6″x6″). If you have ever used some bags that come in the cheap retail store sets, you will immediately feel the difference in quality.
OK, so here is what makes these bags weather resistant.
These cornhole bags are filled with recycled plastic pellets, making them weather and critter resistant (critters like corn…plastic pellets not so much). Some people might complain about the bags feeling or behaving different compared to corn filled bags. I think those people are just looking for an excuse as to why their game isn't better!
Honestly, I've played a lot of cornhole and would choose plastic pellet filled bags over corn. Cornhole bags are longer lasting and more consistent over time.  And if you really, really, really want that authentic corn filled bag experience, they now make a plastic pellets in the shape of a corn kernel.  You get the best of both worlds!
I love a good guaranty! This shows me that the manufacturer stands behind their product. These SC Cornhole bags come with a 1-YEAR GUARANTY. If there are any issues with your cornhole bags SC Cornhole games will replace your bags in the case of failure. I've never had to replace mine in the first year of use…and that is after hours and hours of games!
SC Cornhole Games cornhole bags also come in a wide variety of matched colors. There are over 30 sets to choose from!
CHECK OUT THE GREAT DEAL ON SC CORNHOLE BAGS
Corn Filled Cornhole Bags
Cornhole bags filled with corn…yes, believe it or not this is how the game of cornhole got its name.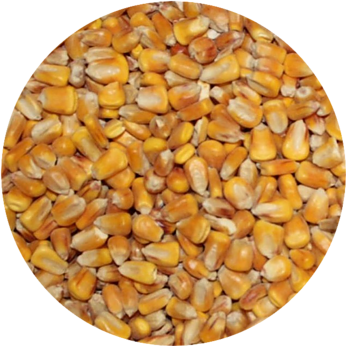 As mentioned above, I personally prefer the plastic filled bags. Most of my game play is outside. And I will be honest, I have forgotten to bring them in a few times after a late night of drinking beer and playing. In the morning they are damp from the dew, but none the worse. Leave them out in the sun to dry and they are good as new. You can't really say that about the corn filled bags.
Why go with corn filled bags then? Well, if you are a traditionalist, there is something about corn that feels and sounds a little different. Over time the corn breaks down in the bags giving them a unique softer feel in your hand. At one time, all tournament play required that bags be corn filled. However, due to a feed corn shortage, the ACA now officially allows plastic pellet filled cornhole bags.
I'm going to recommend you check out corn filled bags from JMEXSUSS.  Cornhole bags quality and reviews are off charts for their bags with thousands of positive reviews.
CHECK OUT JMESUSS CORN FILLED BAG
Cheap Cornhole Bags – Cornhole Bags Sale
If you see "Cheap Cornhole Bags" or "Cornhole Bags Sale" I would recommend you avoid them. The odds are pretty good that while the bags will work, and you got a "good deal", they will fail on you. You'll be stuck trying to play with only 3 bags…which is a total pain in the cornhole.
Sure, you may save a few $$$ on a set of 8 cornhole bags, but I think you will regret it!  If you are tempted to get a cheap set of cornhole bags, my recommendation is to get them as a backup to your good set of bags.  Or just buy two cheap sets and call it good.  They key point here is that if you go with cheap cornhole bags, have backup bags ready to go.
Carry Bag For Your Cornhole Bags
Of course, you are going to need a bag to carry your bags! I do recommend getting a bag for a couple of reasons.
Without a bag you end up putting them on the ground where they get dirty. Or you store them somewhere, and one always falls behind something and you have to struggle to find it. Don't do that to yourself!
Having your bags in a bag makes them so much easier to carry. This is especially true if you are trying to carry a board as well as bags.
Make it really easy to toss them into the car.
Sticking with the quality of at SC Cornhole games, I recommend you get their quality carry bag.
Of course, you could always use an old pillow case, stuff them in your cargo pants or stack them on your head. Please don't be that person. Get the bag.
Conclusion
Well, I hope this quick review of Official Cornhole Bags was helpful for you. In conclusion, buy quality bags and something to carry them in and you won't regret it. If you have to go cheap, be sure to buy a backup set of bags!
OK now, get out there and play some cornhole!
---
* As an Amazon Associate I earn from qualifying purchases.