As mentioned in my review of the West Georgia Cornhole Stained Wood cornhole boards, I'm going to focus the next couple of posts on reviewing custom cornhole board manufactures here in the USA.
In this review, we are going to be looking at the Tailgate Pros offering.
I think you are going to like what you see! This set is very reminiscent of the homemade cornhole boards so many of us made from scrap pieces of wood we had from some project.
About Tailgating Pros
Tailgate Pros makes a wide variety of tailgating and outdoor lawn games. Cornhole is just one of the many fun games they offer.
As with West Georgia Cornhole, Tailgating Pros has a great USA origin story.
In 2013, Emory Johnson found himself working in the finance industry after recently graduating from college. He enjoyed the work he was doing, but was searching for more.
He began researching different businesses and markets to determine what kinds of opportunities were available. In his research, he stumbled upon Cornhole and realized that there were very few places that offered a high quality product.
So, he went out and bought a small sewing machine and decided to learn everything he could about the game and making the best cornhole bags around. From there a passion developed and grew into a business manufacturing and selling cornhole bags.
Soon the business was doing so well that he was able to leave his full time job and pursue this passion wholeheartedly.
As the industry has grown, so has Tailgating Pros, offering a wide array of games that can be enjoyed at any age! Although they have gotten bigger, their primary focus has remained on providing excellent service to our customers. Their products may not be the most inexpensive on the market, but they deliver a quality that will last, at an affordable price!
Tailgating Pros strive to continue to grow and build relationships with their customers that will last a lifetime.
I think the over 200 positive reviews on Amazon speaks volumes to the product quality and the support Tailgating Pros provides.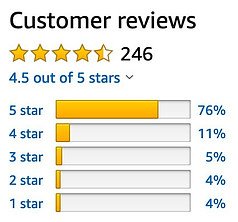 The Boards
There is nothing quite like SOLID WOOD CONSTRUCTION!!!
These Regulation Size Boards measure 4ftx2ft and are constructed from 100% Premium Wood, exceeding all ACO/ACA Regulation Standards.
The boards are finished with a clear varnish to protect them for years to come and has a support cross bar to prevent bounce. They're ready to be played without of the box and can easily be painted or customized!
RUGGED FRAME – The 4'x2' Solid Wood Frame with a 1/2" Top Board are held together with Mitered Joints and Heavy-duty Hardware. These boards are really built to last!
One thing I will say is that the top boards are 1/4″ thinner than some of the other cornhole boards I have reviewed. Personally, I like the thicker top board as they just don't bounce.
However…Tailgating Pros has added a cross bar that compensates for the thinner material reducing all of the bounce.
Why didn't they just use 3/4″ plywood???
I far as I can tell there are two key reasons for going with 1/2″ ply:
1.) 1/2″ is going to be a little less expensive.
2.) These Boards Weigh only 15 pounds each and are Easily Transported using our carrying case with shoulder strap. 3/4″ boards usually weight in around 45-50 pounds!
I think those two reasons are compelling and result in a board that have the same characteristics as the heavier boards.
EASILY CUSTOMIZABLE – The varnished surface of the boards is ready for paint or vinyl decals/wraps to create your own perfect custom set of boards.
The Bags
As with most cornhole sets you get 8 bags. These are your Regulation Size Cornhole Bags (4 of each color).
Regulation bags measure 6"x6" and are filled with 15-16 ounces of Whole Kernel Corn and are crafted from 12 oz Duck Canvas & Double Stitched for Extra Durability.
Since they are filled with corn, they are the real deal! You'll get the true cornhole experience!
However, while corn provides a great experience, it does have some draw backs.
The biggest two being…
Break down of the corn over time (when your bags hit the board and you see a puff of corn flour float up…time to get some new bags!)
If the corn gets wet, your bags are pretty much done for. The corn starts to get soft and expand. I think it actually ferments and starts to stink.
I recommend getting an extra set of bags that are all-weather. These cornhole bags are filled with plastic pellets that have no problem with a little moisture.
One unique features of the Tailgating Pros cornhole set is that they let you choose from a total of 25 Color Options for your bags. Most of the cheaper sets don't give you the option…you get red and blue!
If you don't see the color option you would like, simply select the "Custom Color" option from the drop down menu and message us the color bags you would like.
You get to pick your bag colors!!!  How cool is that?
Lighting Option
So far in all my product reviews, this is the only company I have found that offers cornhole board lights as a standard option. They are easy to add to your boards, but it sure is nice to have the option to get them included and ready to play. Check out some of the cornhole lighting options available for under $25.
The Tailgating Pros boards offer White LED Lights that have 36 LEDs each and snap into the hole of the board illuminating the board even in complete darkness!
The LED lights each run off of 3 AA batteries, which are included, and have a 24+ hour run time.
If you ask me, that is a pretty tight looking cornhole light. Now you don't have to stop playing when the sun goes down!!!
Carry Case
Instead of integrating a rope handle, or cutout on the side for a grip, Tailgating Pros has opted to include a carry case.
I'm personally a fan of the carry case for a couple of reasons…
The case protects the boards from scratches, weather and UV. You've investing some $$ into these boards, and this case will help to protect that investment.
The traps are long enough that you can get them over your shoulder making it easier to carry both boards and bags.
Conclusion
As I'm writing this review, Amazon has 3 in stock and they offer Prime free shipping. That means that for under $150 you can have a quality set of cornhole boards, bags, carry case WITH lighted holes!!!
That is an amazing deal! I'm so impressed with Tailgating Pros that I'll be doing more reviews of their cornhole and other backyard games in the near future.
This post contains affiliate links, which means The Cornhole will earn a commission if you decide to purchase anything through our links. The commission we earn, at no extra cost to you, helps us run my The Cornhole. For more information, visit my disclosure page.